TALEND TRAINING
Talend Training: In this Talend training learn Talend Open Studio that is a 360 degree solution for ETL. Talend is built as a powerful open source tool. You can get a detailed understanding of the various features and benefits of working on the Talend platform. This will also improve your Big Data skills.You will work on real life projects and prepare yourself for Talend Data Integration Certified Developer Exam.
4 Days / 32 Hrs
For Classroom & Online Training
+91-8447121833

  Reviews 
About the Talend Course
Talend training by Mildaintrainings will help you master data integration using Talend open studio. This online Talend ETL tool course will cover in depth concepts of data transformation, data extraction, connectivity with Hadoop and eco-system like MapReduce, Hive, Pig, and HDFS. You will work on real-life projects and prepare yourself for Talend Data Integration Certified Developer Exam. 
What you will learn in this Talend Certification Training ?
After completing this course, you will be able to:
Learn what is Talend, Talend Open Studio and its uses
Understand Data Integration, Data Modeling, and a concept of propagation
Define how to aggregate data and T Map and its properties
Use format data functions, an XML file in Talend and import/create metadata
Implement real-time Use Cases of Talend
Define ETL methods and ETL tools to connect with Hadoop
Work on project-Importing Mysql Data using Sqoop and Querying it using Hive
Prepare for Talend Data Integration Certified Developer Exam
Who should take this Talend Training course?
Data warehousing professionals, analyst, programmer
Business analyst, BI developers
Solution architect and data architect
System administrators and integrators
Thos wanting to be Data scientists
What are the prerequisites for learning Talend?
Anybody looking for better career opportunities can take up this Talend training course. A basic understanding of SQL can help.
Why you should take Talend Training Course?
40% of all company data will be stored in a public cloud by 2018 – Talend Survey
845 new companies are using Talend in the last 12 months – HG Data
Average US Salary for a Talend Professional is $ 110,000 – indeed.com
Data Modeling Concepts
Understanding the basics of Data Modeling, its significance and how to deploy Data Modeling in Data Warehouse environment.
Deep Dive into Data Modeling
The various types of Data Modeling, learning to perform Conceptual Data Modeling, Physical Data Modeling, Logical Data Modeling, understanding the scope and benefits of Data Modeling.
Multidimensional Data Modeling
The basic Architecture of multidimensional modeling, deploying Cubes to perform multidimensional modeling, understanding the concepts of Facts and Dimensions and the differences between the two.
Introduction to Talend
The Talend Open Source data integration tool, working with Big Data, understanding the Talend Open Studio.
Talend Installation
Understanding the installation of Talend, system requirements, troubleshooting of common errors and issues related to installation.
Talend Key Features
Learning about the Talend Architecture, important concepts and features, Talend components like Job, Workspace, Metadata, Project, etc.
Talend Job Creation
Learning to create a Talend Job, working with Delimited file, working with Meta Data, schema for data integration, understanding Propagation, deploying of tFilterRow and string filter for creating Jobs, creation of CSV file.
Data Management Techniques
Deploying Talend Open Studio for Data Management, data quality, integration, understanding the ETL and Data Warehousing concepts.
Schema & Data Aggregation
Detailed understanding of Talend Job design, it features, learning about tMap, data aggregation techniques, tReplicate for performing different operations on a Schema, tMap for mapping input and output data.
DataSource Connection
Working with DataSource Connection, deploying in database component, creating a connection, database source and target, metadata and schema importing.
Talend Routines/Functions
Introduction to Talend Functions, calling and deploying the Functions, understanding Routines, Talend Open Studio for XML data processing, date format function.
Data Transformation
Transforming Data, Running the Job, Combining Columns, Duplicating a Job
Working with Metadata
Creating Metadata, Joining Data Sources.
Data Corrections
Capturing Rejects, Correcting the Lookup, Duplicating a Job
Data Filtering
Filtering Output Data, Using Multiple Filters.
Context Variables
Using Context Variables from Talend Job, Repository as Metadata.
Graphical Interface of Talend
Building Jobs, Graphical Jobs, Graphical Interface Of Talend, Talend's Components Naming Convention
Trigger
Row – Main Connection, Row – Iterate Connection, Trigger – On sub Job ok Connection, Trigger – On Component OK Connection
File Management
File Management in Talend
Connecting Talend with Hadoop
Deploying Talend to work with Hadoop, defining the ETL method, Hive implementation with Talend, importing data in Hive, Hive partitioning, Pig in Talend, data loading and parallel data execution.
Certified Master Data Science Course
Online/Classroom
From October 27, 2018 09:00 until November 4 2018 18:00
At:: Albany,NY | Albuquerque,NM | Allentown,PA | Austin,TX | Boise,ID | Boston,MA | Cary,NC | Cary,NC |
Categories: Master Data Science Course
Tags: Classroom Training, Duration 7 Days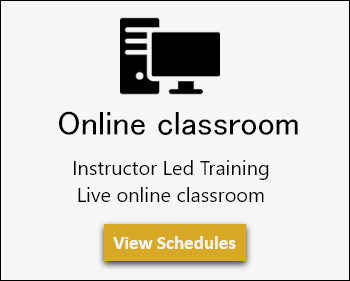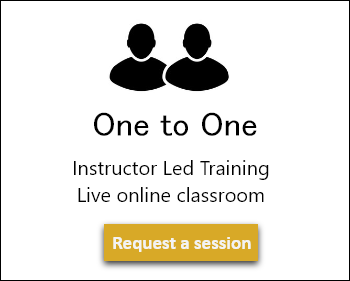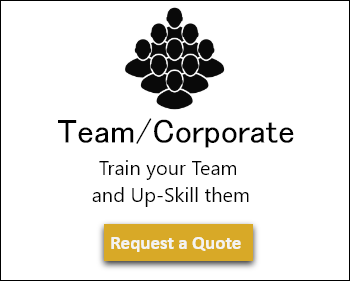 Why should I take coaching from Mildaintrainings?
One must take Talend training from Mildaintrainings because our trainers are having more than 10 years of industry practical training experience & also we at Mildain Training providing six (6) months technical support and try to solve all the quarries.
Who will provide the certificate?
At Mildain Training you will be provided participation certificate after completion of blue prism course from Mildain Training.
When the classes be held?
Classes will hold in weekend & weekdays accordingly.
What if I miss the class?
If one misses the class in that case you can take backup classes by adjusting in the next live session.
What is the course duration?
Talend Training course at Mildain Training will be forty (32) hrs. Or 4 days.
Behaviour-Driven Development (BDD) is a collaborative approach to software development that bridges the communication gap between business and IT. BDD helps teams communicate requirements with more precision, discover defects early and produce software that remains...
Introduction Tableau is a data analytics and visualization tool used widely in the industry today. Many businesses even consider it indispensable for data-science-related work. Tableau's ease of use comes from the fact that it has a drag and drop interface. This...