XAMARIN TRAINING
Xamarin tRAINING is cross platform which is used for developing mobile application. For developing mobile apps for iOS, Android and other operating software Xamarin can be used along with C#. With Xamarin, using XAML based framework interface design for all three platforms can be developed.
Learn Xamarin Studio, Xamarin Forms, Xamarin Cross Platform App Development Training Course by Mildaintrainings impart skills to new developers to build & design native mobile application, for fast performance & a higher credibility across the different mobile platform, like Windows, Android & iOSphones with C# which is the best language to develop mobile apps.
5 Days / 40hrs
For Corporate / Online Training

  Reviews 
XAMARIN Tutorial For Beginners
DESCRIPTION | XAMARIN COURSE
Xamarin mobile application course allows developers to build & design native mobile application, for fast performance & a higher credibility across the different mobile platform, like Windows, Android & ios phones with C# which is the best suited language to develop mobile apps.
The Cross platform app development training a mobile app development training course accredits developers to create apps by using ''Native interface controls'' using C# & Xamarin Libraries. Mildaintrainings will provide the xamarin app development course that assists developers to create Xamarin apps which will be user friendly as well as compatible with the functions of the underlying device & platform like Android Fragments & others, to entitle the best possible experiences in using applications.
Mildaintrainings's Xamarin mobile app development training course expert trainer shall help you to create very best suited applications & it will enhance your skills in building cross-platform applications. Those developers having good knowledge of Visual studio & C#, xamarin app development course, cross platform app development training is very useful.
Pre-requisites for Xamarin Training
Knowledge and working experience of C# and its libraries

Visual Studio

ASP.NET

OOPS Concept
Objectives of the course
The developers will be able to
Understand the use of different cross-platform mobile development options

Use the framework, construction and design of Xamarin-based applications

Build apps with Native User Interface

Develop Native Apps for Windows mobile, Android and iOS

Build an application using Xamarin.Forms

Establish, deploy and publish mobile apps
Learning Outcomes
You will be able to understand and implement the Xamarin Forms Development KIT

Increases ability to use Xamarin Studio for developing Native Apps for Windows mobile, Android and iOS

You get real-time experience and understanding of Xamarin functionality for designing the User Interface of the applications

Ability to create and managing fragments

You get accurately trained to incorporate and integrate of Camera API and maps functionality

You will be able to successfully establish, install and publish apps on the store
After successful completion of the xamarin app development, cross platform app development training course, you will get ''Xamarin mobile app development training course, completion certificate''.
Xamarin Training Curriculum
Introduction to Xamarin
Xamarin vs. Hybrid Framework vs. Native Framework
Xamarin Development IDE Visual Studio and Xamarin Studio
Xamarin Architecture
Introduction to Mono
Xamarin Development
Xamarin Cross platform solutions
Xamarin Family
Xamarin Development Approaches
Xamarin Advantages
Xamarin Disadvantages
Setup the Development Environment on Mac
Setting up Xamarin on Mac
Configuring XCode, Visual Studio and Android SDK
Verify your Xamarin environment
Xamarin Project Types
Xamarin Shared Projects
Xamarin Portable Class Libraries
XAMARIN.ANDROID
Introduction to Android
Android Architecture
Introduction to Xamarin.Android
Xamarin.Android Application Structure
Xamarin.Android Architecture
Xamarin.Android Code Compilation
Xamarin.Android APIs
Android fundamentals
Activities
Views
Layouts
Resources
Manifest
Running, Deployment, Testing
Deploying app to Emulator and Devices
Debugging in Emulator
Debugging in Device
Android Debug Log
Testing app in different emulator
XAMARIN.IOS
Introduction to iOS
iOS Architecture
Introduction to Xamarin.iOS
Xamarin.iOS Application Structure
Xamarin.iOS Architecture
Xamarin.iOS Code Compilation (AOT)
Xamarin.iOS APIs
iOS fundamentals
Storyboard
Segues
Views
View Controllers
Layouts
Resources
iOS Life Cycle
iOS Life Cycle
iOS Life Cycle States
Running, Deployment, Testing
Deploying app to Simulator and Devices
Debugging in Simulator
Debugging in Device
Testing app in different Simulator
Windows UWP
Page
Controls
Layouts
Resources
Windows UWP Life Cycle
Windows UWP Life Cycle
Windows UWP Life Cycle States
Running, Deployment, Testing
Deploying app to Emulator and Devices
Debugging in Emulator
Debugging in Device
Testing app in different Emulators
Xamarin Forms
Xamarin Forms
Introduction to Xamarin Forms
Xamarin Forms Architecture
Xamarin Forms UI
Xamarin Forms UI Rendering Process
Xamarin vs. Xamarin Forms
Xamarin Forms Code Sharing Strategy
PCL or Shared Project
Advantages of PCL over Shared Project
Xamarin Forms Fundamentals
Pages
Views
Layouts
Cells
Xamarin Forms Views/Controls and Views Alignment
Xamarin Forms Views/Controls
Comparing Xamarin Forms Controls with Native
Views Alignment
Xamarin Forms App Life Cycle
Xamarin Forms Application Methods
Comparing Android and iOS and Windows App Life Cycle
XAML
Introduction to XAML
How XAML Works?
Advantages of XAML
XAML vs. Code
XAML Compilation
Xamarin XAML Page
XAML Properties
XAML Properties Syntax
Attached Properties
Content Properties
XAML Markup Extensions
Other XAML Standard Markup Extensions
Resources
Introduction to Resources
Resource Dictionary
Static and Dynamic Resources
x:Static
Styles
Layouts
Xamarin Forms Layouts
Layout Options
Stack Layout
Grid Layout
Relative Layout
Relative Layout – Constraint Expression Properties
Layouts Contd.
Absolute Layout
Absolute Layout Flags
Comparing iOS, Android and Xamarin.Forms Layouts
Content View
Scroll View
Frame
Data Binding and MVVM
Data Binding
Data Binding Modes
MVVM
MVVM Event Handling
Events and Handlers
ICommand Interface
Command with a Parameter
Triggers
Navigation
Introduction to Navigation
Hierarchical Navigation
Modal Pages
A Simple Master Detail
Master Detail Page
Tabbed Page
Carousel Page
Displaying Popups
Toolbar Items
Data Access SQLite and RESTful Services
Setting Up SQLite
Using SQLite
INotifyPropertyChanged Interface
Consuming RESTful Services
Lists
Populating a Basic List
Cell Appearance
Custom Cells
Grouping Items
Handling Selections
Context Actions
Pull to Refresh
Search Bar
Multimedia
Multimedia API
Playing Audio
Playing Video
Accessing Camera
Alarm Manager
Gallery
Telephony API
Telephony Manager
Phone State
SIM state
SIM Number
Network Type
Internet Status
Making Phone Call
Send SMS
Notification
Notification API
Creating Notification Builder
Setting Notification Properties
Attaching Actions
Issuing Notification
Maps
Maps Initialization
Platform Configuration
Using Maps
Maps Types
Google Map
Themes
Light Theme
Dark Theme
Customizing Theme
PROJECT DEVELOPMENT
Discussing Project Architecture
Understanding Application layers
Discussing Application Entities Properties
Discussing Relationship among Application Entities
Developing Project
Designing Application Architecture
Developing Service layer using Entity Framework Code First
Implementing User Login and SignUp Process
Storing User Details in Local DB
Navigation and Profile
Creating Side menu
Updating Profiles
My Store
Creating My Store for product listing
Searching Products
Product Details
Shopping Cart
Creating Shopping Cart
Adding Products to Shopping Cart
Removing Products from Shopping Cart
Payment Gateway
Understanding Payment Gateway Process
Integrating Payment Gateway
Sending/Receiving data to and from Payment Gateway
Placing order
Store Deployment Google, Apple, Windows
Preparing the App for store deployment
Adding Application Icons and Images
Adding Splash Screen
Packaging and Distributing the App
Uploading to App Store
Instructor Led Training
All the instructor led training sessions are recorded and made available in Zoom, Webexor Gotomeeting within 24 hours. This includes video, course material, exercise files and data sets used during the session.
Exercises & Project Work
Each module will be followed by practical assignments and lab exercises to exercise your learning . Towards the end of the course, you will be working on a project where you be expected to create a project based on your learning . Our support team is available to help through email, phone or Live Support for any help you require during Lab and Project work.
Get Certified & Job Assistance
The entire training course content is designed by industry professionals and helps you get the best jobs in the top MNCs. As part of this training you will be working on real time projects and assignments that have immense implications in the real world industry scenario thus helping you fast track your career effortlessly.
Mildain Trainings enjoys strong relationships with multiple staffing companies in US, UK and have +80 clients across the globe. If you are looking out for exploring job opportunities, you can pass your resumes once you complete the course and we will help you with job assistance. We don't charge any extra fees for passing the resume to our partners and clients.
Flexible Schedule
For Online Classroom training we provide flexible schedule. If you miss any session or you are not able to join the classes for the enrolled batch then you can reschedule your enrollment and join another batch or attend only the missed classes in another batch.
Lifetime Free Upgrade
Mildain Trainings courses come with lifetime free upgrade to latest version. It's a lifetime investment in the skills you want to enhance.
*conditions apply
24 X 7 Support & Access
Once you enroll to our course, you get lifetime access to the course as well as 24x7 technical support. All you need is to raise a ticket. In the case of instructor led training, the instructor will help you with your queries directly. If required, our tech support can provide you live support by accessing your machine remotely. Our top notch tech support ensures that all your doubts and problems faced during labs and project work are clarified round the clock.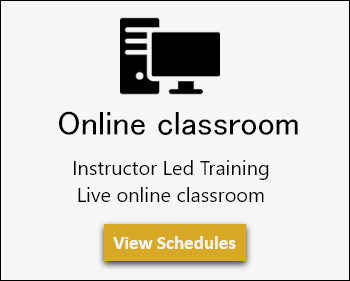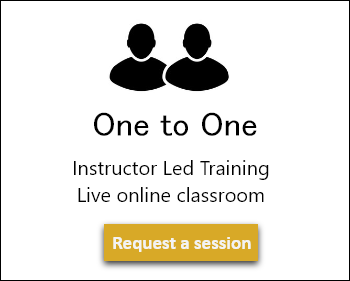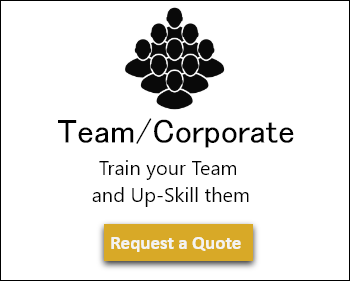 Select a city from the list below to view the schedule.
If you have any questions, please call us at +91-8447121833 between 9:00 am – 6:00 pm IST.