HOME
→
RPA UIPATH TRAINING
UiPATH TRAINING
UiPath Training at Mildaintrainings, UiPath Course is one of the markets leading Robotic Process Automation Tool (RPA) which provides to the business & companies more activity in the workspace.
Today most of the industries are using Uipath tool, Uipath provides very high-quality data that could be used to consequential marketing intelligence & business intelligence to identify the user behavior analytics & pattern which helps companies to target their customer as well as key areas to gain profits.
5 Days / 40 Hrs
For Classroom & Online Training
+91-8447121833

Reviews
About the RPA Course
Mildaintrainings RPA training helps you to understand the concepts around Robotic Process Automation using the leading RPA tool named 'UiPath'. Robotic Process Automation is the automation of repetitive and rule-based human tasks working with the software applications at the presentation/UI level i.e. no software integrations are needed at middleware, server or database levels. In this course, you will learn about the RPA concepts and will gain in-depth knowledge on UiPath tool using which you will be able to automate real-world processes at the enterprise level such as Insurance Claims Processing, Accounts Payable / Purchase Orders Processing, Invoice Processing, Complaints Management, Customer Feedback Analysis, Employee Onboarding, Compliance Reporting, and many more. 
After completing this course, you will be able to:
Know about Robotics Process Automation and their working

Assess the key considerations while designing an RPA solution

Work proficiently with the leading RPA tool 'UiPath

Have practical knowledge on designing RPA solutions using UiPath

Perform Image and Text automation

Learn Data Manipulation using variables and arguments

Create automation with applications running in Virtual Environments

Debug and handle exceptions in workflow automation
Why you should learn Robotic Process Automation?
Robotic Process Automation (RPA) is an automation technology for making smart software by applying intelligence to do high volume and repeatable tasks that are time-consuming. RPA is automating the tasks of a wide variety of industries, hence reducing the time and increasing the output. 
Some of the facts about RPA include:
A 2016 report by McKinsey and Co. predicts that the robotic process automation market could be worth $6.7 trillion by 2025

A major global wine business, after implementing RPA, increased the order accuracy from 98% to 99.7% while costs reduced to Rs. 5.2 Crore
What are the pre-requisites for Robotics Process Automation course?
To master the concept of RPA, you need to have a basic understanding of:
Basic programming knowledge of using if/else and switch conditions 

Logical thinking ability
Module 1- RPA Introduction
1.1 RPA Introduction
What is RPA?
How RPA does it?
Processes Suitable for RPA
RPA Market Size and Growth
RPA Development Skills
1.2 RPA and AI
AI Technologies and
RPA Digital Workforce
1.3 RPA Benefits and Use Cases
1.4 RPA Products
RPA Products Leadership
Positions Product
Selection Criteria
Module 2 - UiPath Introduction
2.1 UiPath Introduction
UiPath Software
Studio | Robot | Orchestrator | UiExplorer UiPath
UI and Keyboard Shortcuts
Updating UiPath Studio
Chrome & Firefox Extensions Connecting to a Source Control
Enabling Tracing
2.2 Workflows
Sequences
Flowcharts
State Machines
2.3 Activities and Packages
Packages and Managing Packages
Module 3 - Ui Automation
3.1 UI Elements
About UI Elements
UI Activities Properties
Input Methods
Output Methods (Screen Scraping)
Relative Scraping
3.2 Selectors
About Selectors Selectors with Wildcards Full Versus Partial Selectors UiPath Explorer
3.3 Recording
Recording Types
| Basic | Desktop | Web | Citrix |
Automatic Recording
Manual Recording
3.4 UI Automation
3.5 User Events
Element Triggers. Image Triggers. System Triggers.
3.6 Screen Scraping
Full Text. Visible Text. OCR.
3.7 Data Scraping
Semi-Structured (Pattern) Data Scraping Structured (Tabular) Data Scraping
Module 4 - Programming & Data Manipulation
4.1 Data Types
Scalar
Arrays and Collections
User Defined, Libraries
4.2 Variables
Managing Variables
Activities
Naming Best Practices
The Variables Panel
Types of Variables and Using Them
| GenericValue | Text | Boolean | Number | Array | List | Date and Time | DataTable |
4.3 Arguments
Managing Arguments
The Arguments Panel
Naming Best Practices
Using Arguments
4.4 Namespaces
4.5 Control Flows
Control Flow Activities
| Assign | Delay | If | While | Do While | For Each | Switch | Break |
4.6 Data Manipulation
Runtime Data Manipulation
4.7 Error Handling
4.8 Debugging
Module 5 - Image and Text Automation
5.1 About Image and Text Automation
Virtual Machine / Citrix Environment
5.2 Image and Text Automation (Citrix)
Mouse and Keyboard Activities
Text, OCR and Image Activities
Module 6 - Excel, PDF, Email Automation
6.1 Excel Automation
 Excel App Integration Vs Workbook
Excel Application Scope
Read, Write and Append Range
Read and Write Cell Build Data Table
Read Row
| Read PDF Text | Read PDF with OCR | Screen Scraping |
Extracting Specific Elements
| Get Text | Anchor Base | 
6.2 PDF Automation
Native and Image PDF Extracting Large Text Data
| Read PDF Text | Read PDF with OCR | Screen Scraping |
Extracting Specific Elements
| Get Text | Anchor Base |
Find Element
Find Image
Find Relative Element
Scrape Relative
6.3 Email Automation
Email as Input and Output Email Protocols
| SMTP | POP3 | Outlook | IMAP | Exchange |
Mail Activities
| Get | Send | Move | Delete |
Save Attachments
Save Mail Message
Module 7 - Orchestrator
7.1 Orchestrator Overview
Control Center
Robots and Enviromenrts
Processes and Packers
Jobs and Schedules
Queues and transactions
Assests, Alerts,Aduit, Logs
Module 8 - SAP Automation
8.1 SAP Automation
How to Automate SAP Applications (using SAP screen snapshots)
8.2 Mainframe and Terminals Automation
How to Automate Mainframe and
Terminals (using screen snapshots)
Instructor Led Training : 32 Hrs
All the instructor led training sessions are recorded and made available in Zoom, Webexor Gotomeeting within 24 hours. This includes video, course material, exercise files and data sets used during the session.
Exercises & Project Work
Each module will be followed by practical assignments and lab exercises to exercise your learning . Towards the end of the course, you will be working on a project where you be expected to create a project based on your learning . Our support team is available to help through email, phone or Live Support for any help you require during Lab and Project work.
Get Certified & Job Assistance
This course is designed for clearing the React JS Certification Exam. The entire training course content is designed by industry professionals and helps you get the best jobs in the top MNCs. As part of this training you will be working on real time projects and assignments that have immense implications in the real world industry scenario thus helping you fast track your career effortlessly.
Mildain Trainings enjoys strong relationships with multiple staffing companies in US, UK and have +80 clients across the globe. If you are looking out for exploring job opportunities, you can pass your resumes once you complete the course and we will help you with job assistance. We don't charge any extra fees for passing the resume to our partners and clients.
Flexible Schedule
For Online Classroom training we provide flexible schedule. If you miss any session or you are not able to join the classes for the enrolled batch then you can reschedule your enrollment and join another batch or attend only the missed classes in another batch.
Lifetime Free Upgrade
Mildain Trainings courses come with lifetime free upgrade to latest version. It's a lifetime investment in the skills you want to enhance.
*conditions apply
24 X 7 Support & Access
Once you enroll to our course, you get lifetime access to the course as well as 24×7 technical support. All you need is to raise a ticket. In the case of instructor led training, the instructor will help you with your queries directly. If required, our tech support can provide you live support by accessing your machine remotely. Our top notch tech support ensures that all your doubts and problems faced during labs and project work are clarified round the clock.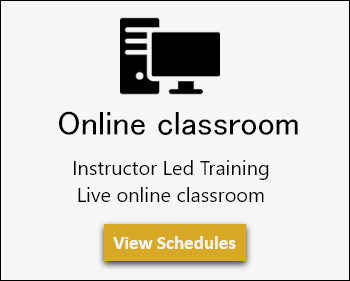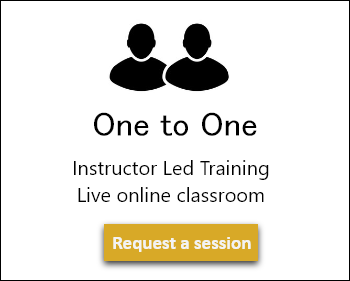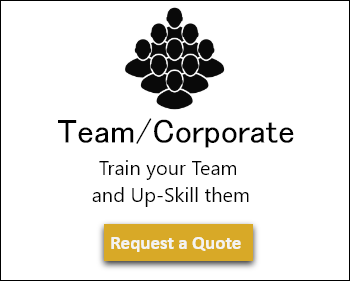 Why should I take coaching from Mildaintrainings?
One must take UiPath training from Mildaintrainings because our trainers are having more than 10 years of industry practical training experience & also we at Mildain Training providing six (6) months technical support and try to solve all the quarries.
Why UiPath?
UiPath is one of the most important tools of Robotic Process Automation & it is cost effective and minimized errors.
Who will provide the certificate?
At Mildain Training you will be provided participation certificate after completion of blue prism course from Mildain Training.
When the classes be held?
Classes will hold in weekend & weekdays accordingly.
What if I miss the class?
If one misses the class in that case you can take backup classes by adjusting in next live session.
Who can do UiPath course?
 Anyone can do UiPath course /training just basic knowledge of computer and even you do not have coding knowledge even in that case you are eligible to take coaching of UiPath.
What is the course duration?
Blue Prism course at Mildain Training will be forty (32) hrs. Or 4 days.
What are the objectives of UiPath course?
Mildaintrainings is one of the best training company which provides the ''UiPath training'' classes through our industry experience Instructor. Our UiPath course material is prepared by our industry expert having 10+ years of practical experience which will be very handy.
If you are planning for Anaplan jobs then explore the Anaplan job interview questions and answers page and complete your preparation before attending any interview. Mildaintrainings provides you with interview questions and answers presented in an...
Select a city from the list below to view the schedule.
If you have any questions, please call us at +91-8447121833 between 9:00 am – 6:00 pm IST.
Noida Head Office:
Mildain Solutions
Plot No 17
C Block Market
Sec 36
Noida (U.P.)
201301 India

Bangalore office:
Mildain Solutions
Plot No 7 & 8
Krishna Reddy Layout
Domlur (Bangalore)
560071(India)

Hyderabad office:
Mildain Solutions
#20/B/C/3/1
Ganesh GHR MSY
Plaza Vittal Rao
Nagar Madhapur
HYDERABAD-500081

Mumbai office:
5th Floor Block B
Godrej IT Park
Pirojshanagar
LBS Marg
Vikhroli West
Mumbai Maharashtra