BLUE PRISM TRAINING CANADA CA
"Blue Prism Training Canada" | RPA Training Canada: Blue Prism Course Canada by Mildain Training, Blue Prism is one of the markets leading Robotic Process Automation Tool (RPA) which provides businesses & companies more activity in the workspace. Find more on Blue Prism course Canada, Blue Prism training Montreal, Blue Prism training Toronto
Today most of the industries are using blue prism tool, blue prism provides very high-quality automated software/systems that could be used to consequential marketing intelligence & business intelligence to identify the user behavior analytics & pattern which helps companies to target their customer as well as key areas to gain profits in Canada
4 Days / 32 Hrs
+91-8447121833
For Classroom & Online Training

Reviews
ONLINE CLASSROOM
Instructor-Led Training
Live Online Classroom
ONE TO ONE
Instructor-Led Training
Live Online Classroom
TEAM / CORPORATE
Train Your Team
And Up-Skill Them
Blue Prism Training Canada
Duration: 4 Days
Price: CAD 630
Course Outline: View the Blue Prism Training Course Outline.
Discounts: We offer multiple discount options for team and corporates call or whatsapp+91-8447121833 for more info.
Delivery Options: Attend remote-live or on-demand online classes.
Instructor-led live Online Classes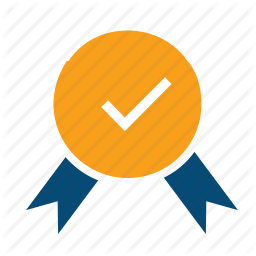 Guaranteed to Run Batch

On Request / On Demand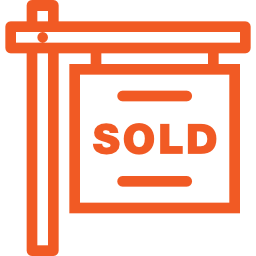 All Seats Sold Out
Blue Prism Training Canada
This Blue prism training course comprised of 32-hour Hands-on Training with the focus on all topics practically, for more detail you can see the Training course content
Pre-Requisites:
For Blue Prism Training at Mildain Training, there are no mandatory requirements to learn any Robotic Process Automation like (RPA) as Blue prism, Automation Anywhere UI path etc. however having programming knowledge like ''C# &.NET or other programs like Java it will be having an extra edge.
Curriculum:
Process Studio: Running a process, basic knowledge, Data items, Decision Stage, & calculation Stage.
Object Studio: Creation of a business object, Timeouts, Terminate, Launch, Attributes, Spying, Write, Action outputs & Inputs, Data items as an input, press, Action & read.
Error Management: Recover & Resume, throwing exceptions, the Current exception being preserved, Exception Budding, Exception Blocks.
Case Management: Work queues, work queue configuration, and queue items, Pause & Resume.
Process Follow: Loops & Collection, Pages for an Organization, Set Next Stage, Circular Paths, Breakpoints & Controlling Play.
Outputs & Inputs: Input Parameters, Stepping & Pages, Data Item Visibility, Output Parameters, Start-up Parameters, & Control Room.
Canada is beautiful & North American country stretching from the U.S. in the south to the Arctic Circle in the north. Main cities include massive Toronto, west coast film center Vancouver, French-speaking Montréal & Québec City, & capital city Ottawa. Canada's massive swaths of wilderness include lake-filled Banff National Park in the Rocky Mountains. It's also home to Niagara Falls, a famous group of vast waterfalls.
Canada is a country located in the northern part of North America. Its 10 provinces & three territories develop from the Atlantic to the Pacific and northward into the Arctic Ocean, covering 9.98 million square kilometers (3.85 million square miles), making it the world's 2nd biggest country by total area. Canada's southern border with the United States is the world's longest bi-national land border. Canada is randomly populated, the majority of its land territory being dominated by forest and tundra and the Rocky Mountains. It is highly urbanized, with around 82 % of the 35.15 million people concentrated in large & medium-sized cities, many near the southern border. Its capital is Ottawa, & its three largest metropolitan areas are Toronto, Montreal, & Vancouver. Canada's climate varies widely across its vast area, ranging from the arctic weather in the north to hot summers in the southern regions, with four distinct seasons.
Blue Prism Training Canada is being provided by Mildain Training solution via highly industry experience trainer having more than 10 years of industry practical experience. It will help you to understand everything easily.
Mildain Training provides Blue Prism version 4.X) course in Canada ''Blue Prism training Canada'' or The Blue Prism course at Mildain Training will cover all the key topics with in-depth learning, hands-on practical training with the case study. There is a big job opportunity for Developers & Engineers in Canada. The average salary of a Blue Prism developer will be around 40-44 lakh/ year, Mildain Training also provides six (6) months Technical support.
Blue prism Certification Training Course:
"Blue prism Training" at Mildain Training, Blue Prism is one of the markets leading Robotic Process Automation Tool (RPA) which provides to the business & companies more activity in the workspace.
Today most of the industries are using blue prism tool, blue prism provides very high-quality data that could be used to consequential marketing intelligence & business intelligence to identify the user behavior analytics & pattern which helps companies to target their customer as well as key areas to gain profits.
Additional Features: Import & Export, Process Grouping, Choice Stage, Logging, System Manager, & Release Manager- Packages & release.
FAQ | Blue Prism Training Canada
Why Blue Prism?
Blue Prism is one of the most important tools of Robotic Process Automation & it is cost effective and minimized errors. Enroll for Blue Prism course Canada, Blue Prism training Montreal, Blue Prism training Toronto
Why should I take training from Mildain Training?
One must take Blue prism training from Mildain Training because our trainers are having more than 10 years of industry practical training experience & also we at Mildain Training providing six (6) months technical support and try to solve all the quarries.
What is the course duration?
Blue Prism course at Mildain Training will be forty (32) hrs. Or 4 days.
What are the objectives of Blue Prism course?
Mildain Training is one of the best training company which provides the '' Blue Prism'' classes through our industry experience Instructor. Our Blue Prism course material is prepared by our industry expert having 10+ years of practical experience which will be very handy.
Who can do Blue Prism course?
Anyone can do Blue Prism course /training just basic knowledge of computer and even you do not have coding knowledge even in that case you are eligible to take coaching of Blue Prism.
Who will provide the certificate?
At Mildain Training you will be provided participation certificate after completion of blue prism course from Mildain Training.
When the classes be held?
Classes will hold in weekend & weekdays accordingly.
What if I miss the class?
If one misses the class in that case you can take backup classes by adjusting in next live session.
Select a city from the list below to view the schedule.
If you have any questions, please call us at +91-8447121833 between 9:00 am - 6:00 pm IST.