REACT JS TRAINING
React js Training: Master react JS, ES6, firebase, Auth0. Along with reactjs basics. React to an open-source JavaScript library, it follows component-based approach for building user interfaces can also render on the server using Node and power mobile apps using React Native.
Learn to React across cities in India: Bangalore, Chandigarh, Chennai, Delhi, Gurgaon, Hyderabad, Mumbai, Noida, Pune.
4 Days/ 32 hrs
For Corporate/Online Training
  Reviews 
INR 22598/- For Online Price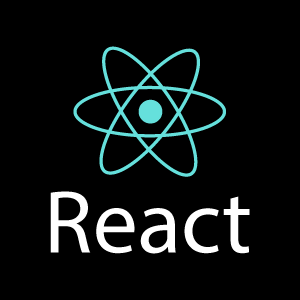 ONLINE CLASSROOM
Instructor-Led Training
Live Online Classroom
ONE TO ONE
Instructor-Led Training
Live Online Classroom
TEAM / CORPORATE
Train Your Team
And Up-Skill Them
About this

React JS Training
React JS Training Mildain brings you a virtual, hands-on React JS training course. React may be a reading library to develop single page applications in Javascript. It is the foremost widespread library backed by Facebook. With react library, you will be able to develop dynamic side applications that come with nice options like element design, knowledge binding, declarative views, universal apps. Mildain's course on reacting can cause you to at home with the beginner to intermediate ideas of React library to create SPA applications that may facilitate your business win quicker ROI, thanks to lesser development and maintenance value, and quick accessibility. This course is perfect for someone who has little knowledge of HTML, CSS, and Javascript. We are not saying that you need to be a guru of javascript but little concepts like Loops and functions should be familiar to you. If you know ES6 that's great, if not, don't worry, ES6 is also covered in this course. React is having very high demand in the market. One of the tops most searched subject on stack overflow. Most of the high-performance apps are created using React. If you want to stand apart from reacting, for sure you need to get familiar with react. Also, if you are looking to move in react-native app development, that path goes with react js. Once you are familiar with concepts like JSX, props, and states; the same concepts are applied in react native too. And moving into react-native would be just a piece of cake. Still, thinking about taking this course or not, we highly recommend talking with our trainers for more clarity.
Basics of HTML
Basics of CSS
Basics of javascript like creating functions and loops
ES6 is NOT REQUIRED, it's covered in course
web developers
app developers who are looking to jump into react and react-native
students who are looking to jump into react and master it
looking to make apps using JS, this is a perfect starting point
People who have learned front end basics, this is the next step to take
one, who want to learn the implementation of javascript.
Module 1: ES6 Primer
History of Javascript
What is ES6
A word on bable
Block scope, let & const
Template literals
Arrow functions
Spread and Rest operators
Object literal improvements
Destructuring
Classes

Inheritance
Static properties and methods

Promises
Iterators and Iterables
Generators
Modules
Set and Map
Module 2: Introduction To React.
What is React?
Why React?
React version history
React 16 vs React 15
Just React – Hello World
Using create-react-app
Anatomy of react project
Running the app
Debugging first react app
Module 3: Templating Using JSX
Working with React. create Element
Expressions
Using logical operators
Specifying attributes
Specifying children
Module 4: It`s All About Components
Significance of component architecture
Types of components

Functional
Class based
Pure

Component Composition
Module 5: Working With The state And Props
What is state and it significance
Read state and set state
Passing data to component using props
Validating props using prop Types
Supplying default values to props using default Props
Module 6: Understanding component Lifecycle
Understanding component lifecycle
Module 7: Hive in Talend for Big Data
Understanding React event system
Understanding Synthetic event
Passing arguments to event handles
Module 8: Rendering list
Using react to key prop
Using map function to iterate on arrays to generate elements
Module 9: Working With forms
Controlled components
Uncontrolled components
Understand the significance to defaultValue prop
Using react ref prop to get access to DOM element
Module 10: Understand React Portals
Module 11: Under error boundaries
Module 12: React's new fiber architecture
React's new fiber architecture
Module 13: Routing With react router
Setting up react router
Understand routing in single page applications
Working with BrowserRouter and HashRouter components
Configuring route with Route component
Using Switch component to define routing rules
Making routes dynamic using route params
Working with nested routes
Navigating to pages using Link and NavLink component
Redirect routes using RedirectComponent
Using Prompt component to get consent of user for navigation
Path less Route to handle failed matches
Module 14: Just Redux
What is redux
Why redux
Redux principles
Install and setup redux
Creating actions, reducer and store
Module 15: Immutable.js for immutable datastructures
Immutable.js for immutable datastructures
Module 16: React Redux
What is React Redux
Why React Redux
Install and setup
Presentational vs Container components
Understand high order component
Understanding mapStateToProps and mapDispatchtToProps usage
Module 17: Redux Saga (Redux middleware)
Why redux middleware
Available redux middleware choices
What is redux saga
Install and setup redux saga
Working with Saga helpers
Sagas vs promises
Module 18: Server-side rendering with react
What is server-side rendering (SSR)?
Why SSR
Working with renderToString and renderToStaticMarkup methods
Module 19: Unit Testing in react
Understand the significance of unit testing
Understand unit testing jargon and tools
Unit testing react components with Jest
Unit testing react components with enzyme
Using sinon to mock
Module 20: Webpack Primer
What is webpack
Why webpack
Install and setup webpack
Working with webpack configuration file
Working with loaders
Quick word on code splitting, lazy loading, tree shaking
Setting up Hot Module Replacement
Certified React Js Course
Online/Classroom
From December 27, 2018 09:00 until January 4 2019 18:00
At:: Albany,NY | Albuquerque,NM | Allentown,PA | Austin,TX | Boise,ID | Boston,MA | Cary,NC | Cary,NC |
Categories: ReactJs Course
Tags: Classroom Training, Duration 7 Days
Why should I ReactJS Training from Mildaintrainings?
You should go for ReactJS Training from Mildaintrainings as our trainers have 10 plus years of industry practical experience and we also provide Practical training with the live project so that you could understand each and everything better, it will help you in your job. At Mildaintraining we will provide you six months Technical support as well.
Do I get the ReactJS Training certificate?
Yes, at Mildaintrainings we will provide you participation certificate after the completion of ReactJS course from Mildaintrainings.
When will the classes be held for ReactJS online program?
Classes will be held on weekends as well as weekdays as per schedule, dates of pre-scheduled batches will be mailed to you or will be informed by the call, you can also have the arrangement as per your convenience.
What if I miss the ReactJS Training class?
If you miss the class in that case backup class can be adjusted in next live session.
What is ReactJS course duration?
This course duration will be of 35 – 40 hours or 4-5 days and it will be Instructor lead training at Mildaintrainings with Practical training with live project. The timing will be according to your convenience it can be on weekend and weekdays.
Anaplan interview question & answer 1) What are your key responsibilities in your current job as an Anaplan consultant? A) It depends on the job roles and differs company to company, but generally, Anaplan consultants involved in identifying business requirements,...
Guidewire Training  Guidewire Training: Guidewire | Guidewire training course is a comprehensive training program for the professional which covers all the essential concepts of Guidewire software and equips the professionals with the ability to work with the...
Select a city from the list below to view the schedule.
If you have any questions, please call us at +91-8447121833 between 9:00 am – 6:00 pm IST.