REACT JS TRAINING (CLASSROOM, ONLINE & CORPORATES)
(Real time Handon Practical Training  With Case Studies)
React has become one among the most popular and efficient JavaScript front end libraries over time. Developed in the labs of Facebook, React aids in curating apps with more ease, scalability and robustness. This is the reason why most organizations prefer using React and there is a huge demand for React experts and developers.
React JS Training ​with Redux ​course at Mildaintrainings is designed to skill you into a successful Client-Side Application Developer. You'll master the concepts of ReactJS including its Architecture and components. The course also focuses on ​Testing Redux, React Router, React Redux, JSX, Data Flow & Usage with React​, ​​Async Actions & Flow and React Middleware​ thereby making you completely ready to build ReactJS applications effectively.
Instructor-Led Live Training : 40 Hrs (02 Hrs Per day)
Exercises & Project Work
Get Certified & Job Assistance
Flexible Schedule
Lifetime Free Upgrade
24 X 7 Support & Access
Classroom, Online & Corporate Also

Hyderabad | Bangalore | Chennai | Delhi | Gurgaon | Noida | Pune | Chandigarh | Mumbai | Kolkata | Indore | Jaipur
Overview:
Mildaintrainings brings you a virtual, hands-on React JS training course. React may be a reading library to develop single page applications in Javascript. It is the foremost widespread library backed by Facebook. With react library, you will be able to develop dynamic side applications that come with nice options like element design, knowledge binding, declarative views, universal apps. Mildaintrainings course on reacting can cause you to at home with the beginner to intermediate ideas of React library to create SPA applications that may facilitate your business win quicker ROI, thanks to lesser development and maintenance value, and quick accessibility.Little knowledge of HTML, CSS, and Javascript would be good. 
Requirements
Basics of HTML
Basics of CSS
Basics of javascript like creating functions and loops
ES6 is NOT REQUIRED, it's covered in course
Target Audience
web developers
app developers who are looking to jump into react and react-native
students who are looking to jump into react and master it
looking to make apps using JS, this is a perfect starting point
People who have learned front end basics, this is the next step to take
one, who want to learn the implementation of javascript.
Module 1: ES6 Primer
History of Javascript
What is ES6
A word on bable
Block scope, let & const
Template literals
Arrow functions
Spread and Rest operators
Object literal improvements
Destructuring
Classes

Inheritance
Static properties and methods

Promises
Iterators and Iterables
Generators
Modules
Set and Map
Module 2: Introduction To React.
What is React?
Why React?
React version history
React 16 vs React 15
Just React – Hello World
Using create-react-app
Anatomy of react project
Running the app
Debugging first react app
Module 3: Templating Using JSX
Working with React. create Element
Expressions
Using logical operators
Specifying attributes
Specifying children
Module 4: It`s All About Components
Significance of component architecture
Types of components

Functional
Class based
Pure

Component Composition
Module 5: Working With The state And Props
What is state and it significance
Read state and set state
Passing data to component using props
Validating props using prop Types
Supplying default values to props using default Props
Module 6: Understanding component Lifecycle
Understanding component lifecycle
Module 7: Hive in Talend for Big Data
Understanding React event system
Understanding Synthetic event
Passing arguments to event handles
Module 8: Rendering list
Using react to key prop
Using map function to iterate on arrays to generate elements
Module 9: Working With forms
Controlled components
Uncontrolled components
Understand the significance to defaultValue prop
Using react ref prop to get access to DOM element
Module 10: Understand React Portals
Module 11: Under error boundaries
Module 12: React's new fiber architecture
React's new fiber architecture
Module 13: Routing With react router
Setting up react router
Understand routing in single page applications
Working with BrowserRouter and HashRouter components
Configuring route with Route component
Using Switch component to define routing rules
Making routes dynamic using route params
Working with nested routes
Navigating to pages using Link and NavLink component
Redirect routes using RedirectComponent
Using Prompt component to get consent of user for navigation
Path less Route to handle failed matches
Module 14: Just Redux
What is redux
Why redux
Redux principles
Install and setup redux
Creating actions, reducer and store
Module 15: Immutable.js for immutable datastructures
Immutable.js for immutable datastructures
Module 16: React Redux
What is React Redux
Why React Redux
Install and setup
Presentational vs Container components
Understand high order component
Understanding mapStateToProps and mapDispatchtToProps usage
Module 17: Redux Saga (Redux middleware)
Why redux middleware
Available redux middleware choices
What is redux saga
Install and setup redux saga
Working with Saga helpers
Sagas vs promises
Module 18: Server-side rendering with react
What is server-side rendering (SSR)?
Why SSR
Working with renderToString and renderToStaticMarkup methods
Module 19: Unit Testing in react
Understand the significance of unit testing
Understand unit testing jargon and tools
Unit testing react components with Jest
Unit testing react components with enzyme
Using sinon to mock
Module 20: Webpack Primer
What is webpack
Why webpack
Install and setup webpack
Working with webpack configuration file
Working with loaders
Quick word on code splitting, lazy loading, tree shaking
Setting up Hot Module Replacement
React Native Fundamentals
1 Warm up
2 Introduction
3 Back to JavaScript
4 Core components
5 Styling
6 Navigation
7 Lists
8 Cross Platform APIs
9 iOS specific APIs
10 Android specific APIs
11 Persistence
12 Animations
13 Working with HTTP, network requests, and accessing restful services
14 Data Architecture
15 Application Deployment
GET IN TOUCH
Instructor Led Training : 32 Hrs
All the instructor led training sessions are recorded and made available in Zoom, Webexor Gotomeeting within 24 hours. This includes video, course material, exercise files and data sets used during the session.
Exercises & Project Work
Each module will be followed by practical assignments and lab exercises to exercise your learning . Towards the end of the course, you will be working on a project where you be expected to create a project based on your learning . Our support team is available to help through email, phone or Live Support for any help you require during Lab and Project work.
Get Certified & Job Assistance
This course is designed for clearing the React JS Certification Exam. The entire training course content is designed by industry professionals and helps you get the best jobs in the top MNCs. As part of this training you will be working on real time projects and assignments that have immense implications in the real world industry scenario thus helping you fast track your career effortlessly.
Mildain Trainings enjoys strong relationships with multiple staffing companies in US, UK and have +80 clients across the globe. If you are looking out for exploring job opportunities, you can pass your resumes once you complete the course and we will help you with job assistance. We don't charge any extra fees for passing the resume to our partners and clients.
Flexible Schedule
For Online Classroom training we provide flexible schedule. If you miss any session or you are not able to join the classes for the enrolled batch then you can reschedule your enrollment and join another batch or attend only the missed classes in another batch.
Lifetime Free Upgrade
Mildain Trainings courses come with lifetime free upgrade to latest version. It's a lifetime investment in the skills you want to enhance.
*conditions apply
24 X 7 Support & Access
Once you enroll to our course, you get lifetime access to the course as well as 24×7 technical support. All you need is to raise a ticket. In the case of instructor led training, the instructor will help you with your queries directly. If required, our tech support can provide you live support by accessing your machine remotely. Our top notch tech support ensures that all your doubts and problems faced during labs and project work are clarified round the clock.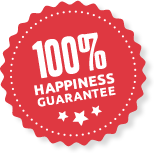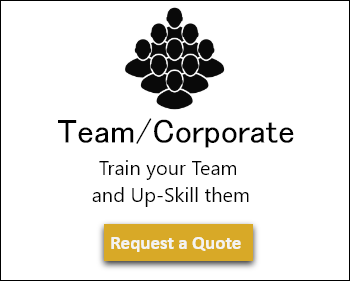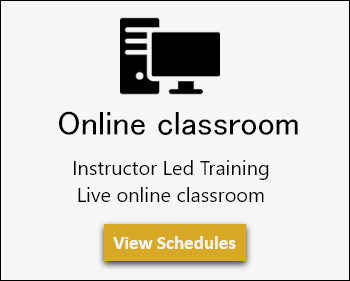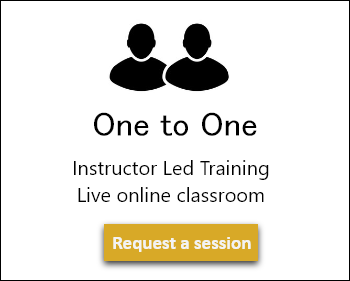 Why should you learn to React JS to grow your career?
Many organizations are using React JS framework to design their front-end applications and thus creating huge employment opportunities.
Top e-commerce and social media sites like Instagram, Facebook, Amazon are designed using React JS framework.
The average salary of React JS developers is $110,000 USD per annum.
Who should learn React JS?
This course is ideal for the following job roles:
UI developers
Developers who are willing to upgrade from AngularJS and other similar UI Javascript frameworks
Freshers
Full Stack developers
QAs
Solution Architects
What are the prerequisites for the React JS course?
The following are some of the prerequisites for learning this course.
Basics of,
Any programming language like C, C++, Java, and python
JavaScript
To upskill your knowledge, you can go through our self paced videos on:
What will you learn in this React JS training?
The following are the skills that the aspirants will gain upon completion of this training:
Understand React basics
Understand React key features
Learn about the Data Flow and usage with React
Manage data by using state and props of React
Learn how to handle events
Execute React's robust router
Implement Bootstrap and CSS to style a React app
Can you schedule the training based upon my availability?
Yes, we will discuss with our instructor and will schedule according to the time convenient to you.
Who will provide the environment to execute the Practicals ?
The trainer will give Server Access to the course seekers, and we make sure you acquire practical hands-on training by providing you with every utility that is needed for your understanding of the course.
What is the qualification of the trainer?
The trainer is a certified consultant and has significant amount of experience in working with the technology.
Do you offer placements to the course seekers?
We will take care of providing you with all that is required to get placed in a reputed MNC and also forward your resume to the companies we tie-up with. Starting from providing the in-depth course material to explanation of the real-time scenarios and preparing your resumes, we will make you gain expertise so that you can get a job.
August
2nd - 7th
21th - 26th
September
4th-9th
18th-23th
November
13th-15th
19th-24th
December
10th-15th
22nd-27th
OUR CUSTOMERS
Some of our representative clients include: