Python Course Training & Certification
Learn Python programming from scratch through Python programming certification course. This Python Course will help you master important Python programming concepts such as data & file operations in Python, object-oriented concepts in Python & various Python libraries such as Pandas, Numpy, Matplotlib, and so on. This Python certification course is also a gateway towards your Data Science career. The course is curated by industry experts which includes real-time case studies. 
Corporate and Online Training

 Reviews
Placement Assistance | Certified Candidates: 5901 | Lab Sessions
Singapore | Malaysia | Indonesia | India | US | UK | Australia |
Python Programming Language Tutorial
DESCRIPTION
Python is steadily gaining popularity among software developers because of its ability to easily integrate with other technologies and offer more stability and higher programming productivity, especially in large projects with volatile requirements. MIldaintrainings brings a Python course that will allow you to fully utilise its concepts and create code that is simple yet fully functional and robust. Opting this Python training at our institute gives you knowledge about its architecture and design philosophy, and the basics of scripts, applications and packages through hands-on practical sessions.
Our academy offers two modes of training e-learning and online. The candidates can choose the mode they require. Registered candidates will get access to webinars, materials, and guidance presentations. We assure you that the coaching will be provided by the highly qualified and professional trainers who have years of industry experience.
Here's what you will learn!
Use Python's object-oriented design and extensive support libraries to create and deliver Python packages.

Learn how to unit test Python applications and explore its strong integration and text processing capabilities.

Learn how to harness the powerful features of Python that allows it to interface with most databases, web technologies and its document processing facilities.
Is this course right for you?
Professionals or even students who wish to pursue a career in Software programming, Web development, or Application development will benefit from this Python certification course.
What do you need to be familiar with?
Knowledge of basic programming concepts

Knowledge of object-oriented concepts will be beneficial
Curriculum | Python Course
Getting Started with Python
Introducing Python
Installing Python on Windows
Installing Python on Linux and other Operating Systems
Introducing Python IDLE
Programming in Interactive Mode
Programming in Scripting Mode
Types, Variables and Input/Output
Using quotes and escape character
String Concatenation and Repeater Operators
Using Mathematical Operators with Numbers
Understanding Variables
Getting User Input with input()
Using Strings Methods
Converting Values
Flow Control in Python
The if Statement
The else Clause
Using elif Clause
The while Statement
Avoiding infinite loops
Values as conditions
Using Logical Operators
Planning Your Program with Pseudocode
For Loops and Tuples
Using for Loops
Using Sequence Operators and Functions with Strings
Finding Length with len()
Using the in Operator
Indexing and Slicing Strings
Using Random Module
Using Tuples
Sequence Operators and Functions with Tuples
Lists in Python
Creating and Using Lists
len() with Lists
in Operator with Lists
Indexing, Slicing and Concatenating
Deleting List Element with del
Using Lists Methods such as append(), sort(), reverse(), count(), pop(), remove(), insert() and index()
Using Nested Sequences
Understanding Shared Refrences
Dictionaries
Using Dictionaries
Accessing Dictionary values
Adding, Replacing and Deleting key-value pairs
Functions: get(), keys(), values() and items()
Functions in Python
Defining Functions
Using Parameters and Return Values
Using Arguments and Defaults Parameters
Using Global Variables and Constants
Variable Scope
References
File Input and Output and Exceptions
The open Function
Input from Text Files
Output to Text Files
Handling Exceptions
Using try Statement with except Clause
Handling Multiple Exceptions
Object-Oriented Python
Introduction to Object-Oriented Python
Creating Classes, Methods and Objects
Using Constructor and Attributes
Using Class Attributes and Static Methods
Understanding Object Encapsulation
Private Attributes and Methods
Controlling Attribute Access
Creating and Accessing Properties
Combining Objects
Using Inheritance to Create New Classes
Altering Behavior of Inherited Methods
Understanding Polymorphism
Modules
Using Modules in Programs
Writing Modules
Importing Modules
Using Imported Functions and Modules
Graphical Application Development
Examining A GUI
Introduction to Tkinter Module
Using Root Window
Creating Frames
Using Labels and Buttons
GUI Programs with Classes
Binding Widgets and Event Handlers
Using Text and Entry Widgets
Using the Grid Layout Manager
Using Check and Radio Buttons
Introduction to NumPy & Pandas
NumPy – arrays

Operations on arrays

Indexing slicing and iterating

Reading and writing arrays on files

Pandas – data structures & index operations

Reading and Writing data from Excel/CSV formats into Pandas
Data Visualisation with Matplotlib
matplotlib library

Grids, axes, plots

Markers, colours, fonts

Types of plots – bar graphs, pie charts, histograms
Once you learn the professional skills and gain a substantial experience in Python programming, some of the job profiles offered to you for working include :
Software Engineer

Django backend Developer

Data engineer

Django or Python Developer

Full stack Developer

Quick Enquiry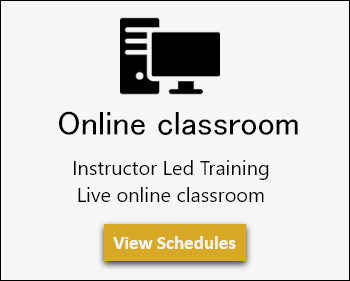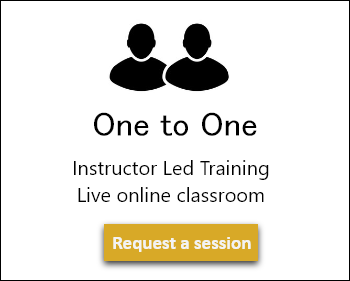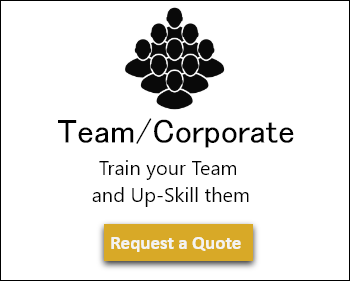 Python Course Description
About The Course
This Python Programming Certification Course will cover both basic and advance concepts of Python like writing python scripts, sequence and file operations, object-oriented concepts & web scraping. On this journey, you will go through some of the important and widely used Python libraries like pandas, numpy, matplotlib, etc.
Why learn Python Programming?
Python has been one of the premier, flexible, and powerful open-source language that is easy to learn, easy to use, and has powerful libraries for data manipulation and analysis. For over a decade, Python has been used in scientific computing and highly quantitative domains such as finance, oil and gas, physics, and signal processing. As of today, it is the most preferred language for Artificial Intelligence, Robotics, Web Development and DevOps.
What are the objectives of our Python Certification Course?
After completing this course, you will be able to:
Write python scripts, unit test code

Programmatically download and analyse data

Learn techniques to deal with different types of data – ordinal, categorical, encoding

Learn data visualization

Using IPython notebooks, master the art of presenting step by step data analysis
Who should go for this Python Certification Course?
The Python Programming Certification Course is a good fit for the below professionals:
Programmers, Developers, Technical Leads, Architects, Freshers

Data Scientists, Data Analysts

Statisticians and Analysts

Business Analysts

Project Managers

Business Intelligence Managers
What are the prerequisites for this Python Programming Certification Course?
There are no hard pre-requisites. However, basic understanding of Computer Programming terminologies is beneficial.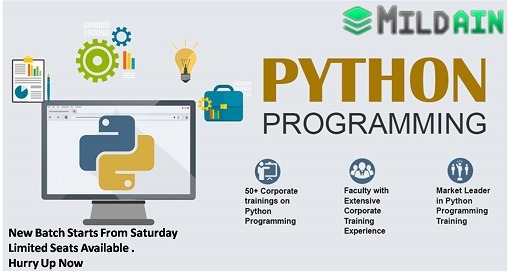 Python Tutorial Python is an explained, object-oriented, high-level programming language with lively semantics. Its irregular state worked in data structures, joined with dynamic creating and dynamic definitive; make it amazingly engaging for Rapid Application...