Billing and Revenue Management Pipeline Pricing and Rating 7.5 Training
Pipeline Pricing and Rating is designed for those responsible for the creation and maintenance of batch price plans using BRM Pricing Center and covers:
The BRM batch pricing model and rating concepts
How to build price plans using the BRM Pricing Center
How to test price plans prior to implementation
 Certification Pass: Guaranteed

Placement Assistance | Certified Candidates: 5901 | Lab Sessions: 25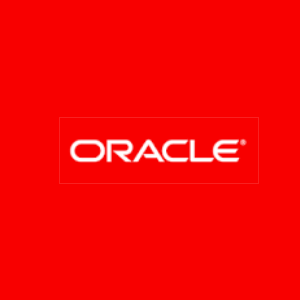 Oracle Billing  and  Revenue Management
Training and Certification
Learn To
This course is designed for Pricing Developers who need to use Oracle Communications Billing and Revenue Management to implement batch pricing and rating solutions. In the Pipeline Pricing and Rating class, the students will learn how to build rate plans and test configured rate plans by rating batch EDR files. Implementation of rate plans for roaming charges is also covered. During the hands-on lab, students will learn to implement different types of rating scenarios.
Prerequisites
Suggested Prerequisite
Familiarity with simple UNIX/Linux commands is useful
Audience
Business Analysts

Developer

Technical Consultant
Course Objectives
Translate price plans to the BRM Pricing Model

Test price plans by rating batch EDR files

Set up a discount model to provide discount

Implement a rate plan for roaming scenario

Introduce high-performance batch rating concepts
Course Topics
Implementing Pipeline Rating
Discuss the two methods of rating

Describe Pipeline Manager architecture and components

Review the BRM Pricing Model components and their attributes

Explain Promotions and Secondary Services

Give an overview of how to configure Delayed Events
Creating a Rate Plan for Delayed Events
Define and map event attributes

Set up a Time Model

Set up a Zone Model

Set up Impact Categories

Set up a Price Model

Set up a Rate Plan
Processing and Tracking Delayed Events
Use Pipeline Manager to process and rate EDRs

Use EdrDump to track EDR processing and to verify rating results
Setting Up a Discount Model
Explain the discounting architecture and features

Set up a Discount Model
Loading Rated Events into BRM
Explain how REL loads rated events into the database
Implementing a Roaming Scenario
Explain how BRM implements Roaming
Billing and Revenue Management Pipeline Pricing and Rating 7.5 Training