NLP with R training
Learn to carry out pre-processing, visualization and machine learning tasks such as: clustering, classification and regression in R. You will be able to mine insights from text data and Twitter to give yourself & your company a competitive edge.
1 Day / 24 Hrs
For Classroom & Online Training

Reviews
Email Id : info@mildaintrainings.com
Contact no: +91 8447121833
ONLINE CLASSROOM
Instructor-Led Training
Live Online Classroom
ONE TO ONE
Instructor-Led Training
Live Online Classroom
TEAM / CORPORATE
Train Your Team
And Up-Skill Them
Price: USD 499
Course Outline: Click here
Discounts: We offer multiple discount options for team and corporates call or whatsapp+91-8447121833 for more info.
Placement: 100% Placement Assistance
Delivery Options: Attend remote-live or on-demand online classes.
Neural Network in Python & R
NLP with R Training
It is estimated that unstructured data accounts for more than 90 percent of all data, much of it in the form of text. Blog posts, tweets, social media, and other digital publications continuously add to this growing body of data.
This course centers around extracting insights and meaning from this data. Utilizing the R Language and Natural Language Processing (NLP) libraries, we combine concepts and techniques from computer science, artificial intelligence, and computational linguistics to algorithmically understand the meaning behind text data. Data samples are available in various languages per customer requirements.
By the end of this training participants will be able to prepare data sets (large and small) from disparate sources, then apply the right algorithms to analyze and report on its significance.
Audience
    Linguists and programmers
Format of the course
    Part lecture, part discussion, heavy hands-on practice, occasional tests to gauge understanding
Course Objectives
The Data Science with Python course will give you in-depth knowledge of the various libraries and packages required to perform data analysis, data visualization, web scraping, machine learning and natural language processing using Python. With this Data Science with Python course, you will learn to work with Python packages such as PROC SQL and various statistical procedures such as PROC UNIVARIATE, PROC MEANS, PROC FREQ, and PROC CORP, as well as advanced analytics techniques such as clustering, decision tree, and regression. The Python for Data Science course is packed with real-life projects focused on customer segmentation, macro calls, attrition analysis, and retail analysis, as well as demos and case studies to give you practical experience in installing and working in the Python environment. Python has surpassed Java as the top language used to introduce US students to programming and computer science, and 46 percent of data science jobs list Python as a required skill.
Course Prerequisites
There is a booming demand for skilled data scientists across all industries that make this course suited for participants at all levels of experience. We recommend this Data Science with Python training particularly for the following professionals:
Analytics professionals who want to work with Python
Software professionals looking to get into the field of analytics
IT professionals interested in pursuing a career in analytics
Graduates looking to build a career in analytics and data science
Experienced professionals who would like to harness data science in their fields
Anyone with a genuine interest in the field of data science
Prerequisites: There are no prerequisites for this Data Science with Python course. The Python basics course included with this program provides additional coding guidance.
What Will I Learn?
Equip you to use R to perform the different exploratory and visualization tasks for data modelling.   
Perform the most important pre-processing tasks needed prior to machine learning in R
Carry out data visualization in R
Use machine learning for unsupervised classification in R
Carry out supervised learning by building classification and regression models in R
Evaluate the accuracy of supervised machine learning algorithms and compare their performance in R
Carry out sentiment analysis using text data in R
Getting started with R, R Studio and Rattle for implementing different data science techniques
Data Structures and Reading in Pandas, including CSV, Excel, JSON, HTML data.
How to Pre-Process and "Wrangle" your R data by removing NAs/No data, handling conditional data, grouping by attributes..etc
Creating data visualizations like histograms, boxplots, scatterplots, barplots, pie/line charts, and MORE
Statistical analysis, statistical inference, and the relationships between variables.
Machine Learning, Supervised Learning, & Unsupervised Learning in R
Neural Networks for Classification and Regression
Web-Scraping using R
Extracting text data from Twitter and Facebook using APIs
Text mining
Common Natural Language Processing techniques such as sentiment analysis and topic modelling
Introduce you to some of the most important machine learning concepts in a practical manner such that you can apply these concepts for practical data analysis and interpretation. You will also get a strong understanding of some of the most important data mining, text mining and natural language processing techniques.   
After each video you will learn a new concept or technique which you may apply to your own projects.
Instructor-led live Online Classes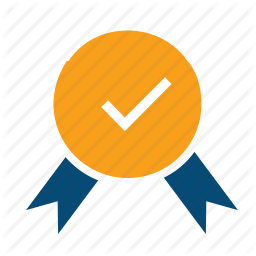 Guaranteed to Run Batch

On Request / On Demand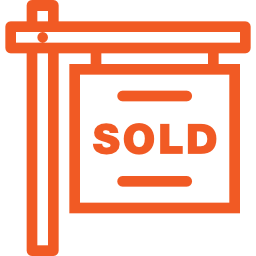 All Seats Sold Out
Course Outline
Introduction
NLP and R vs Python
 Installing and configuring R Studio
 Installing R packages related to Natural Language Processing (NLP).
An overview of R's text manipulation capabilities
Getting started with an NLP project in R
Reading and importing data files into R
Text manipulation with R
Document clustering in R
Parts of speech tagging in R
Sentence parsing in R
Working with regular expressions in R
Named-entity recognition in R
Topic modeling in R
Text classification in R
Working with very large data sets
Visualizing your results
Optimization
Integrating R with other languages (Java, Python, etc.)
Wrap up, tips.
FAQ | NLP with R Training
Why should I take NLP with R Training from Mildaintrainings?
You should go for NLP with R Training from Mildaintrainings as our trainers have 12 plus years of industry practical experience and we also provide Practical training with the live project so that you could understand each and everything better, it will help you in your job. At Mildaintraining we will provide you six months Technical support as well.
Do I get the NLP with R Training certificate?
Yes, at Mildaintrainings we will provide you participation certificate after the completion of Data Science using Python course from Mildaintrainings.
When will the classes be held for NLP with R Training?
Classes will be held on weekends as well as weekdays as per schedule or your convenience.
What if I miss the NLP with R Training?
If you miss the class in that case backup class can be adjusted in next live session.
What is NLP with R course duration?
This course duration will be of 24 hours or 1 day and it will be Instructor lead training at Mildaintrainings with Practical training with live project. The timing will be according to your convenience it can be on weekend and weekdays.
Jyotish Phukon
Senior EDI Analyst at SIQES
IBM Sterling Integrator Good training. Explaining the things with practical examples. Well experienced and confident enough to answer every query. Trainers are working more as a friend rather than working like for money. Worth of paying for the course.
Select a city from the list below to view the schedule.
If you have any questions, please call us at +91-8447121833 between 9:00 am – 6:00 pm IST.

+91-8447121833

Mildaintraining Solutions
Plot no 17 C-Block,Sector-36,Noida(UP)201301