Confluence Fundamentals Training
Attendees from this Confluence Fundamentals Training will become proficient with editing pages in wiki markup and rich text, embedding images, using macros, labels, templates, tiny links, searching for content, daily email reports and using page restrictions. It's also an ideal refresher for anyone already familiar with the wiki concept.
DURATION :-
2 Days/ 16 HRS
For Classroom & Online Training

Reviews
Email Id : info@mildaintrainings.com
Contact no: +91 8447121833
Overview
Confluence Fundamentals Training
About Course
Providing a solid foundation for you and other users with all levels of experience. Learn how to become a more active contributor in your enterprise wiki.
Course Description
Attendees from this session will become proficient with editing pages in wiki markup and rich text, embedding images, using macros, labels, templates, tiny links, searching for content, daily email reports and using page restrictions. It's also an ideal refresher for anyone already familiar with the wiki concept. Note: This course is geared towards the Download, not the OnDemand version. Though there are some differences, the main concepts are the same. If you would like to discuss how training can address the OnDemand version, contact us and ask about a private organization session.
Prerequisites
This course requires no prior knowledge of Confluence.
Introduction to WIKIs
What is a Wiki?
Important Wiki features (The Good & Bad)
How to approach a Wiki
A brief introduction to Atlassian Confluence
Confluence Layout and Navigation
The Confluence interface

The Dashboard
Login & Sign Up

Confluence structure
Permissions overview
Menus

The Browse menu
The People directory
The User menu
The Search menu and searching
Creating Page Content
Create pages
Edit pages using the Text Editor
Change page layouts
Create a Table
Add Images & Attachments
Create a Template
Supporting Pages
Making Comments
Labels
Attachments
Page Locations & Restrictions
Browse menu basics
Simple Confluence Macros
Introduction to Macros
Text Formatting Macros
HTML Macro Space Macros
Collaboration
Watches
Favourites
Drafts
Following Users
Sharing a page & @mentions
Likes
Dashboards – Network & Popular Content
Page Information & History
Notifications
Advanced Content Creation
Shortcuts
Wiki Markup

Text Styles
Headings
Lists
Tables
Links
Advanced Confluence Macros
Macros
Adding Content
Widgets & External Content
Advanced Images & Visuals
User Macros
Notifications and Tasks
Email options
Confluence Notifications – Advanced
Confluence Tasks

Creating Tasks
The Tasklist Macro
Using Tasks
Attaching Files and File Management
The Attachments Macro
Viewing Attachments
Editing Attachments
File Versioning
Basic Administration
Users & groups
Permissions
Add-Ons

Installing & Updating Add-Ons
Managing Add-Ons

Common Add-Ons

Atlassian Add-Ons
Balsamiq
Gliffy
Zen
Space Administration & Personal Spaces
Importing and Exporting Spaces
Removing Spaces
Space Permissions
Personal Spaces
Instructor Led Training
All the instructor led training sessions are recorded and made available in Zoom, Webexor Gotomeeting within 24 hours. This includes video, course material, exercise files and data sets used during the session.
Exercises & Project Work
Each module will be followed by practical assignments and lab exercises to exercise your learning . Towards the end of the course, you will be working on a project where you be expected to create a project based on your learning . Our support team is available to help through email, phone or Live Support for any help you require during Lab and Project work.
Get Certified & Job Assistance
The entire training course content is designed by industry professionals and helps you get the best jobs in the top MNCs. As part of this training you will be working on real time projects and assignments that have immense implications in the real world industry scenario thus helping you fast track your career effortlessly.
Mildain Trainings enjoys strong relationships with multiple staffing companies in US, UK and have +80 clients across the globe. If you are looking out for exploring job opportunities, you can pass your resumes once you complete the course and we will help you with job assistance. We don't charge any extra fees for passing the resume to our partners and clients.
Flexible Schedule
For Online Classroom training we provide flexible schedule. If you miss any session or you are not able to join the classes for the enrolled batch then you can reschedule your enrollment and join another batch or attend only the missed classes in another batch.
Lifetime Free Upgrade
Mildain Trainings courses come with lifetime free upgrade to latest version. It's a lifetime investment in the skills you want to enhance.
*conditions apply
24 X 7 Support & Access
Once you enroll to our course, you get lifetime access to the course as well as 24x7 technical support. All you need is to raise a ticket. In the case of instructor led training, the instructor will help you with your queries directly. If required, our tech support can provide you live support by accessing your machine remotely. Our top notch tech support ensures that all your doubts and problems faced during labs and project work are clarified round the clock.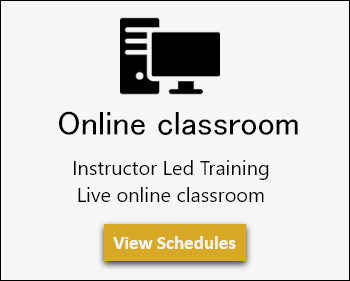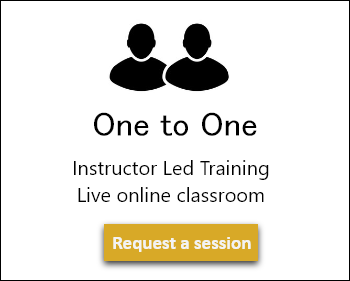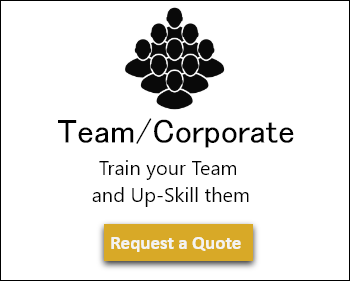 How do I enroll for the classroom training?
You can enroll for this classroom training online. Payments can be made using any of the following options and receipt of the same will be issued to the candidate automatically via email.
1. Online ,By deposit the mildain bank account
2. Pay by cash team training center location
Who are the trainers for the classroom training?
Highly qualified and certified instructors with 20+ years of experience deliver more than 200+ classroom training.
Where will the training be held?
Do you provide transportation and refreshments along with the training?
We provide transportation or refreshments along with the training.
I'd like to learn more about this training program. Who should I contact?
Contact us using the form on the right of any page on the mildain website, or select the Live Chat link. Our customer service representatives will be able to give you more details.