BDD WITH CUCUMBER JAVA COURSE CALIFORNIA
BDD with Cucumber Java Course California | Official course with the creator of SpecFlow on implementing Behavior Driven Development on the .NET platform. This course is also available as an in-house private course. For private courses, the training material can be customized to get more focused learning addressing the exact needs of your team. Private courses can also be combined with follow-up coaching and consulting options.
Implementing Behavior Driven Development on the JVM platform with Java
2 Days / 16 Hrs | For Classroom & Online Training
Hyderabad | Bangalore | Chennai | Delhi | Gurgaon | Noida | Pune | Chandigarh | Singapore | Australia | UK | US | Canada | South Africa 
OVERVIEW
The 2-day BDD with Cucumber Java course shows how to apply BDD in practice: discover and formulate requirements using Given/When/Then, how to make your Java app better by automating scenarios using Cucumber Java. It is all the same if you develop back-end or front-end apps, through the series of course exercises you will acquire the necessary skills to become a BDD and Cucumber Java practitioner. The attendees shall receive a certificate upon the successful completion of the course.
 The attendees shall receive a certificate upon the successful completion of the course.
Course Objective:
work with Behavior Driven Development using Cucumber Java
write and maintain executable specification using the Gherkin (Given/When/Then) feature file format
drive the implementation of the application by BDD scenarios
design and implement a test automation layer that is easy to maintain even for larger number of tests
automate application through the domain layer or using browser automation
use Cucumber Java for ensuring the quality on the back-end
use Cucumber Java for verifying the front-end code running in the browser
use all important features of Cucumber Java
integrate these into the existing development process
become a strong member of a BDD team
Who Should Attend :
The course is for developers and testers, who are involved in automating BDD scenarios. As the course exercises are based on pair-programming, product owners or business analysts with basic coding knowledge are also welcome.
What is SpecFlow?
SpecFlow allows .NET development teams to define, manage and execute automated acceptance tests as business readable specifications. It is based on Gherkin and is part of the Cucumber ecosystem.
How would a certificate from Mildaintrainings help me?
In today's era where technologies and best practices are changing rapidly and demand for qualified candidates is significantly increasing, a certificate from Mildaintrainings is the key to your success and a valuable add-on in your resume.Our training courses are designed and updated by 2000+ renowned industry experts, and more than 40 global training organizations have recognized us as an official provider of certification training.
Is this live training, or will I watch pre-recorded videos?
All the classes are live. They are interactive sessions that enable you to ask questions and participate in discussions during class time. We do, however, provide recordings of each session you attend for your future reference.
Who are the trainers for this course?
All our trainers are certified and are highly qualified, with multiple years of experience in working with front-end development technology.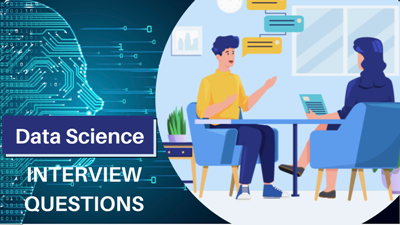 Data science, being among the hottest career trends of this century, has been attracting eyes for all the right reasons. As leading review websites like Glassdoor and Harvard Business Review have mentioned it among the top jobs of the 21st century, the demand for data...
Select a city from the list below to view the schedule.
If you have any questions, please call us at +91-8447121833 between 9:00 am - 6:00 pm IST.