Which training to enroll for? Data Science | RPA | Workfusion
Thailand is a country of young people who have high aspirations, and grow up to work harder. Skilled-based training in any technology domain seems to be the gateway to achieving all goals.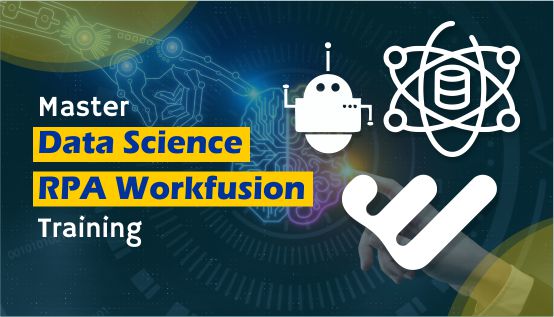 Workfusion, Robotic Process Automation (RPA) and Data Science training in Bangkok are the technologies trending in Thailand. So, check your interest and capacities before enrolling to anyone.
Here, we will try to explain the technologies in simple words so that aspirants can register for the right training for a perfect life.
What is Workfusion training?
In RPA Workfusion training Thailand Th, you are skilled for the RPA Intelligent Automation Cloud environment. You learn to create and manage manual tasks such as business process flow and web/desktop automation.
To explain it further, Workfusion aims to impart quality training that en route an in-depth fundamental knowledge of core concepts with a practical approach.
Mildain offers exposure to the present industry use-cases and scenarios in Workfusion training. Such programs assist candidates to scale up their skills and carrying out real-time projects with unsurpassed practices.
Job roles in after Workfusion certification
Project Manager (IT)
Senior Engineer
Manager – Operation
Solutions Consultant
Designer
Researcher
Engineer (backend)
Example of Workfusion
Pre-trained bots
Proprietary artificial intelligence solutions
Advanced analytics
Automating business processes
Salary in Workfusion
USD 25,000
INR 3 lacs
What is data science training in Bangkok?
Data science is a process that comprises several mathematical formulas, business intelligence, tools, various algorithms, and techniques that imply via machine learning. When all these are blended together into a process, it is called Data Science.
Example of data science
Identification and prediction of disease
Optimizing shipping and logistics routes in real-time
Detection of frauds
Healthcare recommendations
Automating digital ads
Job titles of data science

Data mining engineer
Machine learning engineer
Data architect
Hadoop engineer
Data warehouse architect
Commercial intelligence manager
Competitive intelligence analyst

If you have enrolled in Mildain's Master data science training Bangkok, then you should be ready to get trained by industry-approved trainers, prepare to gain experience from real-industry case studies, and be assured for 100% placement assistance. Why to choose RPA training certification in Thailand? Mildain Trainings' online or onsite, instructor-led live (Robotic Process Automation) RPA training certification in Thailand Th imparts students how to implement RPA within their organizations.
RPA training is obtainable as "online live training" or "onsite live training". Online live training is delivered by way of an interactive, remote desktop.
RPA training in Thailand can be enrolled in self-paced, instructor-led online classes, group online courses, and one-to-one.
The training timings and fee structure have been kept quite flexible and nominal to assist students from all society sections.
Example of RPA
Finance & Accounting (Invoice Processing)
Human Resources (Hiring & Onboarding)
Retail (Inventory Management)
Payroll
Customer Support
Job roles after RPA certification
RPA developer
Senior RPA developer
RPA process architect
Senior RPA consultant
RPA project manager
RPA lead developer
Conclusion
RPA, Data Science, and Workfusion are all these three technologies delivering reputation and financial stability throughout the lifetime. Choose the best which suits you! Or talk to
career counselor
now!