Top 3 Trending IT Courses in Philippines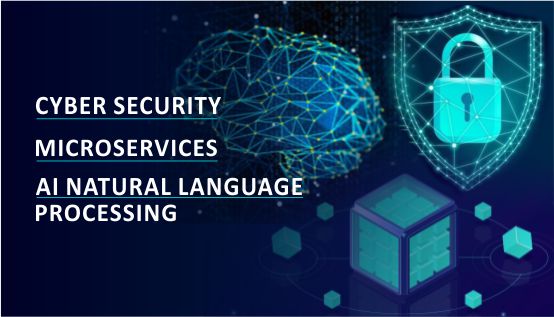 Being a graduate in the Philippines is the most daunting experience when you are rejected several times considering unskilled.
Let's remove this tag of being unskilled from your CV.
Enroll in one of the below-mentioned, and trending, IT training courses now. These are performance and skilled-based IT training certification courses. It promises 100% placement, employment in a recognized company, and a better salary package.
Advanced Cyber Security Certification in Philippines
Microservices Training in Philippines
Ai Natural Language Processing Course in Philippines, Ph
What is cyber security?
Protecting your data, credentials, and information available online from unauthorized access is cyber security.
What I learn in cyber security courses in Philippines?
Across the globe, CEH, C|EH, CPENT, Pentest+, and CASP are the most trending courses in cyber security. So, opt for any of the courses by enrolling in cyber security training in Philippines. Become skilled and confirm a job immediately.
Salary range in Cyber Security jobs in the Philippines
Average: 302k to 342k per annum
What is Microservices?
Microservices is an architectural design assisting the development team by building a distributed application using containers. The Microservices help streamlines the various development phases sophisticatedly.
What do I learn in Microservices training in Philippines?
These are the most demanding courses picked by candidates in the Philippines.
Evolution of Microservices
Microservices Architecture
Microservices - Design
Microservices - Security
Microservices - Testing
Microservices Reference Architecture
So, enroll in Microservices certification in Philippines and help your life find happiness all over.
Salary range in Microservices jobs in Philippines
Average: 292 to 338 per annum
What is AI Natural Language Processing?
Natural language processing (NLP), is the programming ability of computers or digital instruments to understand the text and spoken words in the same way human beings can.
What I learn in AI Natural Language Processing?
The AI Natural Language Processing course in Philippines Ph imparts training on artificial intelligence, deep learning neural, machine learning, text analytics, and demonstrations.
Salary range in AI Natural Language Processing in Philippines
Average: 414 to 687 per annum
Quick notes
Future in Cyber Security
As per the International Data Corporation (IDC), the entity has predicted that there will be an investment carried out worldwide of $174.7 billion by 2024.
Career growth in cyber security is very high and unpredictable on the upper side.
Cyber security courses by CompTIA, EC-Council, CISCO, and various other training bodies are available across the globe.
Future in Microservices
We are in the era of APIs. Microservices will enable linking the different APIs and services together. The serverless architecture is the trending requirement across the industries.
The high demand for seamless architecture building in the software development arena will require professionals having thorough expertise in Microservices.
Mildain Academy is one of the providers of Microservices courses online in Philippines, which is leading in Corporate IT training when Microservices is concerned. Get yourself enrolled in 1-1 training now.
Future in AI Natural Language Processing
Creating machines having human-like thinking is the future of Mankind. The famous Hollywood movies such as The Matrix, Colossus: The Forbin Project, Ex Machina, A Space Odyssey, Short Circuit, and Metropolis tried to describe the strength of artificial intelligence, machine learning, deep learning, and natural language processing to the viewers in extent.
What's next
Well! Depending upon your learning skills, each one of the courses has the caliber to transform you into a skilled graduate in the Philippines.
Choose one and enroll now!
Good luck!