Xamarin Training
Xamarin Training : It is a software company founded back in 2011. And it was recently in 2016 that it was acquired by Microsoft. Xamarin provides a developer with tools that can help them in building cross-platform mobile applications. The applications can have all the native features and also share the common codebase at the same time. As per Xamarin stats, more than 15000 companies rely on their tools and the list includes many big names out there.
Xamarin tools are available to download with Visual Studio and you can directly create Android, iOS and Windows apps from Visual Studio itself. Most of the common code is written in C#. So you don't need to learn Java, Objective-C or Swift to build apps if you already know C#. If you are a beginner, then taking the Xamarin path instead of the conventional learning process can actually teach you app development for more than one platforms. But will you miss out on real native functionality?
For Classroom & Online Training

Reviews
Xamarin Training
GET IN TOUCH
Free Course
Free for everyone
Free Video access
Free study materials
Self-assessment
Course Designed by experts
Self Paced Learning
Premium video access
Premium-quality study materials
Self-learning content
Real-Time Case Studies
Course Designed by experts
Instructor Led Live Training
Live online instructor-led training
Premium-quality study materials
Course Designed by experts
Real-Time Case Studies
Lifetime access
Classroom Course
Live online instructor-led training
Course Designed by experts
Real-Time Case Studies
Lifetime access to live classes
Classroom training 8hrs a day
One-year technical support 
Weekends & weekdays batches
How does Xamarin work?
This is the most asked and peculiar question about this platform. So, what does basically Xamarin does that you can write common code for different platforms? At the very root level, Xamarin has converted the entire existing Android and iOS SDK to C# so that you can code in a more familiar language. And as you can use C# to code for both the platforms, you need to remember less of syntax. You can access almost any iOS or Android API in C# with the Xamarin tools.
Now coming to its UI, the UI remains pretty much the same. You need to build the UI separately for different platforms and then bind the UI with the common codebase. Here is a picture from the Xamarin website that I would like to share so that you can understand better what is happening under the hood.
Getting started with Xamarin
Now let's check out how to lay your hands on this amazing thing. To use Xamarin on Windows, you need to install Visual Studio. You can download Visual Studio Community for free or purchase a premium license if you don't have one already. Head over to xamarin.com to download Visual Studio, already configured with Xamarin tools.
Visual Studio is a great IDE by Microsoft that has been widely used to develop Windows applications. Once you are done with installing and setting up Visual Studio, you can create a new 'Cross-Platform App' project and get going. You will be prompted to choose some settings and you are done. Visual Studio may take some time for setting up your project.
Top Features of Xamarin
Native User-Interface
Cross-Platform App Development
Very Less Number of Bugs
API Integration
Useful CompiledCode
Support
Shared Code Base
Why Xamarin?
Xamarin Is Ideal for Cross-Platform Mobile App Development and the major reasons are listed below:
Power of C# on mobile devices
Open Source
Native apps with native UI controls
Native UI development
Can share more than 70-80% of code across all major mobile platforms
No JavaScript – truly compiled code
Ability to leverage visual studio
Many great C# libraries
MVVM pattern
Amazing support
Powerful Mono .NET framework for developers
Delivers high performance and excellent UX
Most cost- and time-efficient cross-platform framework for mobile app development.
Compatible to develop Hybrid apps using portable razor framework
Backed by Microsoft
Support SmartWatch apps.
Why Xamarin?
This fast-paced world is the world of Apps so learn quickly, mobile app development training Chennai by Mildaintrainings. Xamarin is the masterpiece of cross platform app development training Chennai, and it also boasts a growing community of more than 800,000 developers. So, you can join the growing industry through this Xamarin Course Chennai.
Who can do Xamarin training?
This training is for app developers who want to create effective & efficient and cost-effective mobile apps across all the devices and platforms. Before starting Xamarin course from Mildaintrainings solution if you have experience of C# it will help you learn rapidly.
Who will provide the certificate?
After successful completion of Xamarin course you will get Xamarin course, completion certificate from Mildaintrainings Solution.
When will the classes be held?
At Mildaintrainings solution the classes will held weekdays & weekend. You can also choose as per your convenience.
What will be duration of Course?
The course will be of forty (40) hours.
What if I miss the class?
Don't worry you can always opt for class Recording or opt to attend any other live class of current ongoing batch
Why should I take training from Mildaintrainings?
Mildaintrainings solutions will provide you ''Technical assistance throughout the sessions and post-training Job Support'' for six months. Mildaintrainings's trainers are having more than 10 years of experience & provide practical hands-on training. Cost effective & best in industry training to everyone.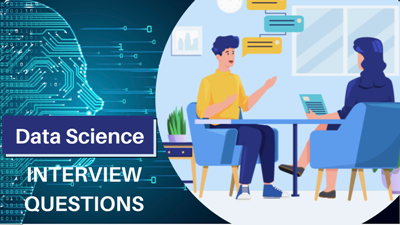 Data science, being among the hottest career trends of this century, has been attracting eyes for all the right reasons. As leading review websites like Glassdoor and Harvard Business Review have mentioned it among the top jobs of the 21st century, the demand for data...
read more
Master Data Science Online Training

+91-8447121833

Mildain Solutions
Plot no 17 C-Block,Sec 36,Noida(UP)201301
Find Data Science Online Training in other cities
Bangalore, Melbourne, Chicago, Hyderabad, San Francisco, London, Toronto, New York, India, Mumbai, Chennai, Jersey City, San Jose, Los Angeles, Sydney, Dubai, Pune, Houston, Singapore, Delhi,